The spacious common areas are separated from the bedrooms. The arrangement of the spaces allows you to have have the privacy of your bedroom or mingle with the other guests in the other parts of the house. As a result, you can even enjoy a lively party without disturbing the others who prefer a silent night in.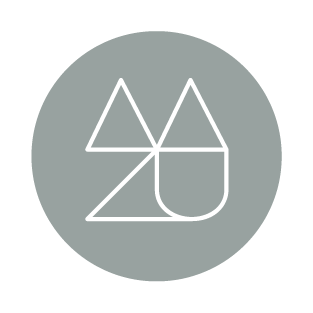 The largest space in the building is the living room dominated by the magnificent fireplace and three sofas which provide comfortable seating for 16. The living room can easily be turn into a multi-functional space by the help of a projector and screen. You can use it as a cinema or even use it for formal or informal presentations. You can connect your devices wireless and display your movies, holiday pictures, presentations or whatever you want to share.
The other large space is the dining room with its gigantic dining table in the center. Even 20 people can sit around it for a meal, play board-games or just chit-chat.
The kitchen always has the best parties! But our kitchen is not only popular at parties. If you like to bake and cook every day, or just want to take a gastronomic adventure, you don't need a better equipped kitchen than this. You can cook on two stoves and two ovens at the same time. And two dishwashers clean the piles of plates and cutlery after meals. If you'd rather skip the cooking during your holiday, Auntie Eva, the mansion's hostess, is on hand to help you, and you can get to know her better in the Gastronomy section.
We have installed several refrigerators and a washing machine in and around the kitchen. We're afraid to say it, but you'll also find an ironing board and an iron.
Even if you don't want to sit down and be together in the house, that's fine. There are also tables in the shade of the terrace where everyone can sit at the same time.
If you want to enjoy the outdoors, there are tables and chairs for everyone on the terrace as well.
It is said that the best parties take place in the kitchen. It is not just a popular place for the parties, it is very well equipped for those who love to cook. Two stoves, two ovens, two fridges and two dishwashers assist the best chefs. But if you would rather relax, and not cook for yourself, our housekeeper can provide the meals for you. You can find more details at this link: Gastronomy
Welcome
If you are looking for a holiday to relax where everything is about spending quality time together, visit our beautiful cottage and explore the rich surrounding area.
Berky Kúria was designed to cater for families, friends and even business gatherings. It is available as a whole and can comfortably accomodate up to 16 people at a time all year around. You can book a minimum of 3 nights stay in season and a minimum of 2 nights stay off season.

General Data Protection Regulation (GDPR)